Pantene series labels should be the most complicated. First, a gravure printing is used as a base for metal effect, followed by flexo printing, screen printing, and polishing. The flickering metal texture will surely resonate with fashion youth who are pursuing elegant taste. We know that each printing method has its own unique features. With the continuous development of various printing technologies, each printing method can produce exquisite products, but each method retains its own advantages. This is also other. The place cannot be replaced by ways. The traditional gravure printing is the best when it is used for printing metal inks. It can print glittering metal texture and its quality is the most stable. Offset printing works best for fine dot transitions. Flexography is a large-area spot color with the most prominent saturation and consistency. Screen printing is often used as a special surface treatment, transparent film primer, concave and convex surface finishes, braille and so on. So for a label product like the Pantene series, the printing manufacturer needs to have a multi-functional production line that combines the flexographic, silk screen, gravure and other printing processes. It is better that the processes can be freely combined and exchanged. On the one hand, they can meet the production needs of existing products. On the other hand, the interchangeability and combination of processes can produce completely different results, greatly broadening your design's limitations.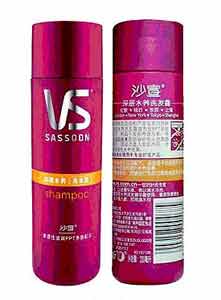 Pantene's works show

In general, most of the films for cosmetics are transparent film labels, and the first color group adopts rotary screen printing in which opaque white is printed before the color pattern is printed. On such opaque white, the color pattern printing can be bright, and even the flat opaque white as a basis, the reduction effect of pattern printing will be more prominent. Hot stamping and cold stamping increase the added value of the product, especially cold stamping, which is more suitable for film materials. Finally, it can be treated with a screen or a flexographic plate. Or add a silk screen and do a few strong sense of text effect, widely used in crystal beer. This solution basically satisfies various process possibilities, and can adjust the process at any time according to changing market conditions, and has a very strong market competitiveness.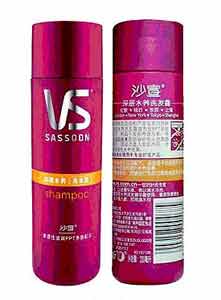 Cosmetic products

Ordinary adhesive materials, in-mold label materials, or some packaging products can use simple flexo. For these large multinational corporations, their products are required to maintain a high degree of consistency. No matter which country is producing the same label at all times, flexo printing will use an ink stick to transfer ink, causing pressure changes, etc., to cause chromatic aberration and saturation. The degree of instability is minimized, and the use of eco-friendly inks is best suited to the requirements of these multinational companies.

In developed countries, the proportion of narrow-web printing based on flexo printing accounts for more than 70% of the total printing market. However, in China, the current market share is about 7%, and the market has very obvious room for development. We are pleased to see that a number of world-class narrow-web printing equipment suppliers, including Newbatix, have entered China and set up subsidiaries or offices and training centers in China, as well as related material suppliers or consumable suppliers. With response, it can be expected that in the near future, narrow-web rotation printing will set off a wave of innovation and progress in China.


Source: Bureau of Indian Network: New Zealand white tiger pacing Thailand and China Ltd.

Ningbo Vinny International Trading Co., Ltd , http://www.vinnystationery.com